Home
» Popular Guitar Songs
Popular Guitar Songs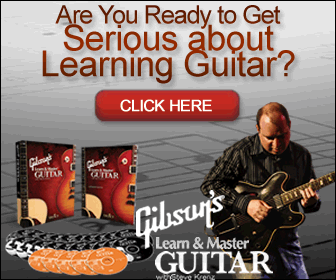 Disclosure: Sometimes I may receive a small commission on products sold through this site. Click here for more info. Thanks!
Learning guitar takes a lot of time and effort, and many beginners have problems staying motivated and inspired.
One of the best ways to practice and improve your skills is to learn how to play popular guitar songs. Songs that you enjoy and that mean something to you. This will keep you motivated and dedicated to improving. There is no reason why learning guitar shouldn't be fun. Actually, having fun is imperative.
Getting good at guitar is not just about learning chords and scales. It's also about having fun at what you do. And the best way to learn is to enjoy what you are doing. Remember this and try to enjoy yourself as much as possible.
In this section you will find tutorials on many popular songs for guitar. Hopefully, you'll find something that you like.

Popular Songs To Learn On Guitar:
Recent Articles
What Is The Best Way To Learn Guitar?
What do you need in order to really learn guitar? Three things - good instructions, commitment and the right attitude. There is certainly a right way and a wrong way to go about it. Discover the best way to learn guitar...read more »


Good Guitar Lessons For Beginners
You can't learn guitar without good lessons. And you have to understand that it's not going to be easy. Avoid frustration and discouragement and find out where to look for good lessons...read more »


Guitar Apprentice – You Will Love This
Guitar Apprentice is a revolutionary video training system that takes learning guitar to the next level. It's like Guitar Hero, but with a real guitar...read more »