How To Play Love Bug On Guitar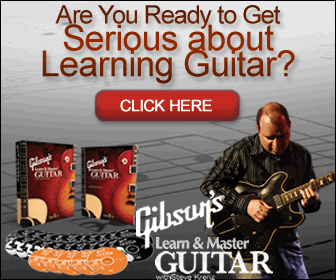 Disclosure: Sometimes I may receive a small commission on products sold through this site. Click here for more info. Thanks!
Love Bug is a beautiful, romantic song performed by the boy band Jonas Brothers from New Jersey. The song is about love and all that wonderful feelings associated with it.
It was released in 2008 on their third studio album -
A Little Bit Longer
. It's a second official single by Jonas Brothers.
Play Love Bug On Guitar
Love Bug is a great song to learn to play on a guitar. It's relatively slow and not very difficult to play.
See the following video tutorial (roughly nine minutes) and learn how to play Love Bug on guitar.
Here is the video:
What's next? When you're ready to go to the next level so that you would have no problems mastering any other of your favorite songs, take a look at "Gibson's Learn & Master Guitar".
And here is a live performance of Love Bug by the Jonas Brothers. In case you forgot how it goes. MGM Grand Garden Arena - Las Vegas. Enjoy:

About Jonas Brothers
The Jonas Brothers pop rock boy band consist of three brothers: Kevin Jonas, Nicholas 'Nick' Jonas and Joseph 'Joe' Jonas.
Members: Kevin Jonas, Joe Jonas, Nick Jonas


Genres: pop, soft rock


Origin: United States


Years active: from 2005


Best Known As: The band of brothers who starred in the Disney movie Camp Rock


Albums: It's About Time (2006), Jonas Brothers (2007), A Little Bit Longer (2008), Lines, Vines and Trying Times (2009)


Website: www.jonasbrothers.com