Home
» About Wannalearnguitar.com
About Wannalearnguitar.com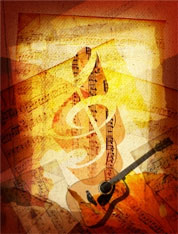 Wannalearnguitar.com
is an informational website for people who want to learn guitar - electric, acoustic, or bass. It was created with beginners in mind.
Who are the people behind it?
This website is entirely a one man operation. It was created and is maintained by me – Peter Deltoro. I know a thing or two about guitars, so I decided to share my knowledge to help others master this wonderful instrument.
What will you find here?
Tutorials for beginners
Advice and information
Recommended instruction materials
Useful articles
Links to other resources
And more...
Learning guitar is definitely not easy, but with the right approach it's not that hard either. Hopefully, this website will aid you in identifying the right approach and help you get where you want to go.
If there's one thing I can guarantee you is that guitar is one of those things in life you never regret learning. There will be bumps, but the rewards are great. Never forget to have fun and celebrate on your smaller successes.
Have fun learning and have fun playing!
Yours sincerely,

---
How to contact me? Click
here
.
Recent Articles
What Is The Best Way To Learn Guitar?
What do you need in order to really learn guitar? Three things - good instructions, commitment and the right attitude. There is certainly a right way and a wrong way to go about it. Discover the best way to learn guitar...read more »


Good Guitar Lessons For Beginners
You can't learn guitar without good lessons. And you have to understand that it's not going to be easy. Avoid frustration and discouragement and find out where to look for good lessons...read more »


Guitar Apprentice – You Will Love This
Guitar Apprentice is a revolutionary video training system that takes learning guitar to the next level. It's like Guitar Hero, but with a real guitar...read more »